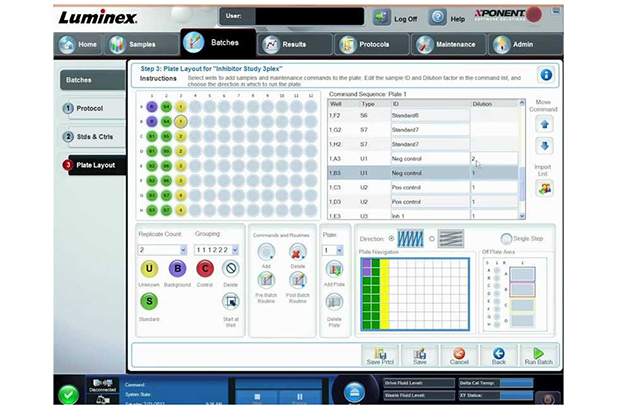 SOFTWARE
SOFTWARE
xPONENT is a modular, flexible software package for control of the MAGPIX, Luminex 100/200, and FLEXMAP 3D.
The software's graphical user interface follows the typical assay workflow but can be customized to meet the needs of a specific laboratory.
Navigation wizards and automated routine operations, such as start up, shut down, calibration, and performance verification, further enhance system usability and result in increased walk-away time.